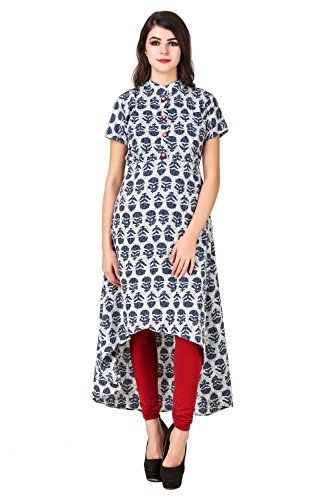 A beautiful hand picked just for you Swagg India Women's White & Blue Crepe Printed Tunic(TU68-XXL)
BUY FROM "ONE RETAIL/ONE FEMME" for the original product. Do not buy from RATILAL VIRCHAND DOSHI, if so, then we will not be responsible for any quality and print issue.
Waist belt for better fit.
3/4th Sleeves
Usually dispatched within 1-2 business days
Last update was on: August 29, 2023 12:47 am
BUY FROM "ONE RETAIL/ONE FEMME" for the original product. Do not buy from RATILAL VIRCHAND DOSHI, if so, then we will not be responsible for any quality and print issue.
Waist belt for better fit.
3/4th Sleeves
Approx Length: 32". Sleeve: 15"
Fabric: Cotton. Care Instructions: Seperate first wash. Wash warm - Cold rinse normal spin - Iron Medium heat. Premoisten cloth before iron.